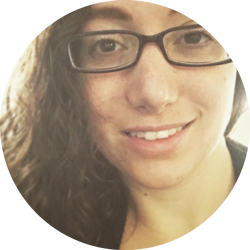 My goal isn't simply to "make things look pretty." I strive to tell a story, provide information, and communicate in visually compelling ways in order to make a lasting impact. In the process of doing so, I excel at problem solving, versatility, and transforming ideas into effective design solutions. My unique fusion of creative talents enables me to create exclusive work to to fit any new challenge. 
I work diligently in three areas: graphic design, photography, and fine art. Since these three passions often intersect, I have a knack for producing unique work with a fresh perspective.
Thanks to my curiosity, I also find myself intrigued by motion graphics, video editing, and animation, prepress, and UX/UI design.
When I'm not designing, you can usually find me cooking vegetarian food, watching British TV, making greeting cards, or spending time with God.
Download a PDF of my resume 

here

.